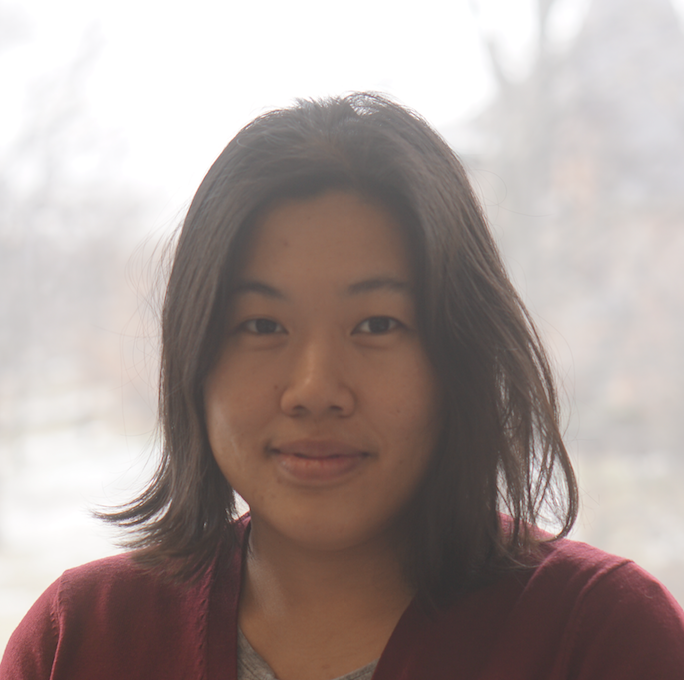 Hui Fen (Sarah) Tan
Google Scholar
LinkedIn
Github
I am a research scientist in Responsible AI at Facebook, working on fairness and experimentation topics. I am also interested in causal inference and interpretability. I received my PhD in Statistics from Cornell University, where I was advised by Giles Hooker and Martin Wells, with Thorsten Joachims and Rich Caruana on my committee. I am on the board of the Women in Machine Learning organization. I co-founded the Trustworthy ML Initiative.
Previously, I studied at Berkeley and Columbia, and worked in public policy in NYC, including the health department and public hospitals system. I was also a Data Science for Social Good fellow. I was fortunate to spend summers at Microsoft Research, working with Rich Caruana, Kori Inkpen, and Ece Kamar. Towards the end of my PhD studies, I was a visiting student and bioinformatics programmer at UCSF medical school.
Contact
I'm currently based in Seattle. You can reach me at ht395 AT cornell DOT edu.
News
For older news, click here.
Code & Data
Publications and Preprints
Preprints
Efficient Heterogeneous Treatment Effect Estimation With Multiple Experiments and Multiple Outcomes

L Yao, C Lo, I Nir, Tan, A Evnine, A Lerer, A Peysakhovich
Under review
Preliminary version in Conference on Digital Experimentation 2021 (

Oral

)

Using Explainable Boosting Machines (EBMs) to Detect Common Flaws in Data

Z Chen, Tan, H Nori, K Inkpen, Y Lou, R Caruana
Preliminary version in ECML-PKDD International Workshop and Tutorial on eXplainable Knowledge Discovery in Data Mining 2021 (

Oral

)

Practical Policy Optimization with Personalized Experimentation

M Garrard, H Wang, B Letham, S Singh, A Kazerouni, Tan, Z Wang, M Huang, Y Hu, C Zhou, N Zhou, E Bakshy
Preliminary version in NeurIPS 2021 Causal Inference Challenges in Sequential Decision Making Workshop

Considerations When Learning Additive Explanations for Black-Box Models

Tan, G Hooker, P Koch, A Gordo, R Caruana
Under review
Preliminary version in NeurIPS 2018 Machine Learning for Health Workshop

Investigating Human + Machine Complementarity: A Case Study on Recidivism

Tan, J Adebayo, K Inkpen, E Kamar
Under review
Preliminary version in NeurIPS 2018 Workshop on Ethical, Social and Governance Issues in AI (

Spotlight

)

Proximity Score Matching: Locally Adaptive Matching for Causal Inference

Tan, D Miller, J Savage
Preliminary version in NIPS 2015 Machine Learning in Healthcare Workshop
Lightning talk, Atlantic Causal Inference Conference 2015

1 of 3 Best Student Paper Awards

from American Statistical Association's SSPA section
Journal and Conference Papers
Posters and Workshop Papers
"Why Should You Trust My Explanation?" Understanding Uncertainty in LIME Explanations

Y Zhang, K Song, Y Sun, Tan, M Udell
ICML 2019 AI for Social Good Workshop

Teaching biomedical applications of computer vision using docker containers

DS Lituiev, Tan, A Bishara, J H Sohn, J Kornak, D Hadley
UC Conference on AI in Biomedicine 2019

A Double Parametric Bootstrap Test for Topic Models

S Seto, Tan, G Hooker, M Wells
NIPS 2017 Interpretability Symposium

Probabilistic Matching: Incorporating Uncertainty to Improve Propensity Score Matching

Tan, G Hooker, M Wells
NIPS 2016 Causal Inference Workshop
For older publications and posters, click here.
Service
Area chair: Algorithmic Fairness through the Lens of Causality and Privacy, Algorithms Towards Ethical and Privacy Challenges in Social Media Recommendation System, Machine Learning for Health Workshop
Reviewer:

Conferences: NeurIPS, ICML, ICLR, AISTATS, FAccT, AAAI, WWW, CHIL
Journals: TMLR, JAIR, Nature, Machine Learning, TPAMI, TIST, Journal of Biomedical and Health Informatics
Workshops: Fair ML for Health, Human-Centric Machine Learning, Machine Learning for Health, Human In the Loop Learning, Safe ML, Computer Vision for Agriculture, Algorithmic Fairness through the Lens of Causality and Interpretability, AI for Public Health Workshop, Human in the Loop Learning, Algorithmic Fairness through the Lens of Causality and Robustness,
Programs: Data Science for Social Good

Co-organizer:
Board member, Women in Machine Learning organization (WiML)
Panelist: Smith College 2021 panel on working in ML, Cornell University 2022 panel on post-PhD options
Mentor:
Student representative, ICHPS 2018 Scientific Committee
Cornell internal: I was president of the Statistics Graduate Society and co-organized (together with Ashudeep Singh) the Cornell Machine Learning reading group
Miscellaneous
I played piano and (bad) ukulele in an Indian fusion carnatic band. We have some videos here